Growth Factors; A Skincare Routine Essential
Where skincare products are concerned, we are accustomed to hearing buzz words and terms. Often times, these words will yield little to no results for our skin. However, growth factors are more than just a marketing ploy and should be integrated into your routine.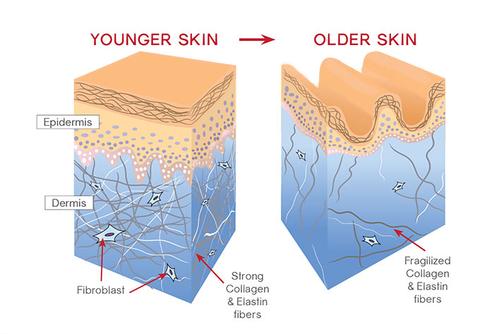 What is a growth factor?
  A growth factor is a protein that is derived from human cells. Growth factors target and increase cell turnover. Cell turnover is crucial to our bodies process of producing more collagen and elastin. Collagen and elastin are building blocks for our skin that gives structure, and provides an overall youthful appearance. In fact, overtime the reason we start to form fine lines and wrinkles is because our bodies start producing less collagen and elastin. Growth factors my be a skincare holy grail, however all growth factors are not created equally. 
                              Where do growth factors come from?
Medical grade skincare brands like Neocutis and SkinMedica utilize human derived growth factors. Years ago, scientists noticed babies that needed surgery in utero wouldn't have scars when they where born, if the surgery was preformed before a certain time. Eventually, one of these babies didn't make it and their cells where utilized for use in skincare products. Those same cells from that same baby continue to be copied and used today. There are alternatives to human derived growth factors. These alternatives are called phyto or plant derived growth factors. However, unlike human or bio growth factors, phyto growth factors have not been shown to stimulate cell turnover. 
                                  Are growth factors ethical?
People tend to have verifying beliefs surrounding growth factors. However, there are no body parts in your skincare and there are surely no babies being sacrificed to repair your wrinkles. Do your own research and read clinical studies from reliable sources. You should always look into the companies that you are purchasing from if ethics are important to you. Syracuse Plastic Surgery carries products with growth factors from brands who practice good ethics. They have more information on their websites about how their growth factors are made in the lab. 
---